Thank you for viewing The Lotus, a short film by Australian filmmaker, Bernadette Walsh. It has been a while since the last short film Friday. When I caught up with Bernadette in Twitter Spaces the other night, I knew her activism would resonate well with you. Read on as she opens a window into her project.
The Lotus: Behind the scenes with director Bernadette Walsh
My name is Bernadette Walsh and I wrote and directed the short film, The Lotus. The film tells the mythical story of a brother and sister who were rescued from the darkest of places, and given a future with hope. I wrote the story in 2019, because I was inspired by the work of Blue Dragon Children's Foundation, an NGO based in Hanoi, Vietnam.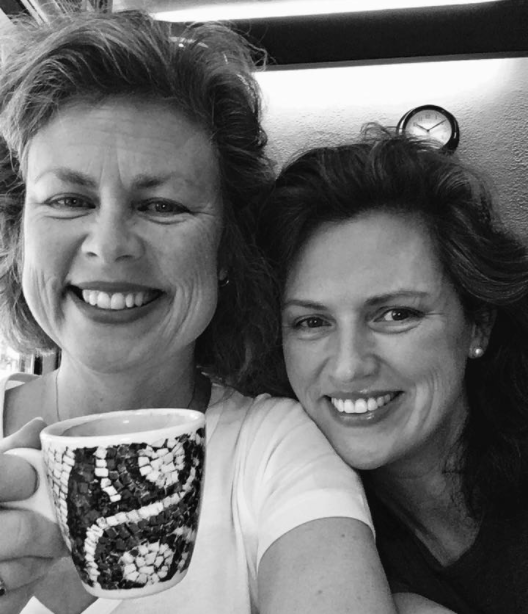 The Blue Dragon Children's Foundation was founded by Australian philanthropist Michael Brosowski in 2004, when he saw the need to rescue children from exploitation by labour and sex traffickers. Michael founded the NGO to provide these children with the care and support they would need to help rebuild their lives. In 2020, Blue Dragon rescued the 1,000th survivor of human trafficking. Today Blue Dragon Children's Foundation is still working with over 10,000 children and youth from around Vietnam.
Transforming the lives of children who were trafficked is hard work. And I knew that I wanted to support the NGO in any way I could. Working together with Blue Dragon, I raised funds through the Australian crowdfunding platform, Pozible, to make my film project a reality. My family and friends also chipped in to offer support.
The Lotus was brought to life by sand animation artist, Kseniya Simonova who rose to prominence in 2009, after winning Ukraine's Got Talent 2009. Ten years later, she participated in The Champion on America's got Talent. And on Britain's Got Talent, she was the only act to receive two Golden Buzzers. Kseniya is an extraordinary artist who brings to life moving stories through incredible sand art. Having previously seen her work online, she immediately came to mind as the person who could breathe life into the story.
The other wonderful, creative and talented people working on The Lotus included fine artist Kate Walsh, who created the storyboard visuals for Kseniya. The original music was created by Australian film composer, Robert John Sedky. And as the narrator, my 11-year-old son, Michael, was happy to offer his voice.
I enjoy testing new narrative styles in storytelling. This is why my next film project, Navigating a Pandemic will be testing more boundaries. For this project, I will be using artificial intelligent software to animate pandemic-related data into a 3D pigmented sculpture. I am fortunate to have the support of a high-performance computer company, which is supplying me with the computing power I need to render the project.
Next stop? Raising funds to produce the project, and I will do that via the sale of non-fungible tokens. For me, token sales to multiple buyers works in the same way as traditional fundraising platforms. Supporters will be funding the project with the proceeds of their crypto investments. In the meantime, I am working to focus my fundraising activities within the community of crypto investors. The possibilities are both exciting and daunting. Wish me luck.
The Lotus has received the following awards:
Special Jury Animation Award at the Awareness Film Festival in Los Angeles (Oct 2019)
Finalist at the Rome Independent Prisma Awards (March 2020)
Award of Merit at Best Shorts Festival in California (Apr 2020)
Finalist Mescalito Biopic Fes (Nov 2020)
Finalist JellyFEST Season 6 (Feb 2021)
Humanitarian Award at the Best Shorts Competition 2020 (2020)
Follow us on social media: