Today, I am happy to introduce you to visual artist and storyteller, Blessing Atas. Follow her on Instagram and Twitter. She is based in Abuja, Nigeria, and her artistic style revolves around merging tradition and culture with contemporary living. While also creating work that reflects on life and her surroundings, she is enthusiastic about creating artwork that makes the viewer feel something. Growing up, she used to paint, but eventually grew into making art with photography as her medium. This transformation has allowed her to showcase her ideas in a rich visual format.
Blessing, I saw the monochrome runway looks from Dolce & Gabbana on IG Live last weekend. You were the first person I thought of because of your recent feature in Vogue Italia's February 2023 issue. Would you like to tell us how that happened?
Honestly, I would say being featured in Vogue Italia with other amazing photographers to celebrate the PhotoVogue community came as a surprise. When I first received the email last year to be a part of this project, I couldn't believe it. I thought they had made a mistake sending an email to me. It was an amazing moment and I am very grateful for the opportunity.
And how does it feel to be at this stage of your artistic journey? A Vogue feature, in print and online, is a gateway to many wonderful opportunities.
Being at this stage in my artistic journey feels surreal sometimes. I never would have imagined that one day photography would be taking care of me like it is at the moment. And I never imagined I would have had any of these opportunities. It has been one amazing journey for me. There have been a lot of ups and downs and I still go through that even now. But I am glad I can still keep going and not give up. I continue to hope for the best. I want to see where this road takes me.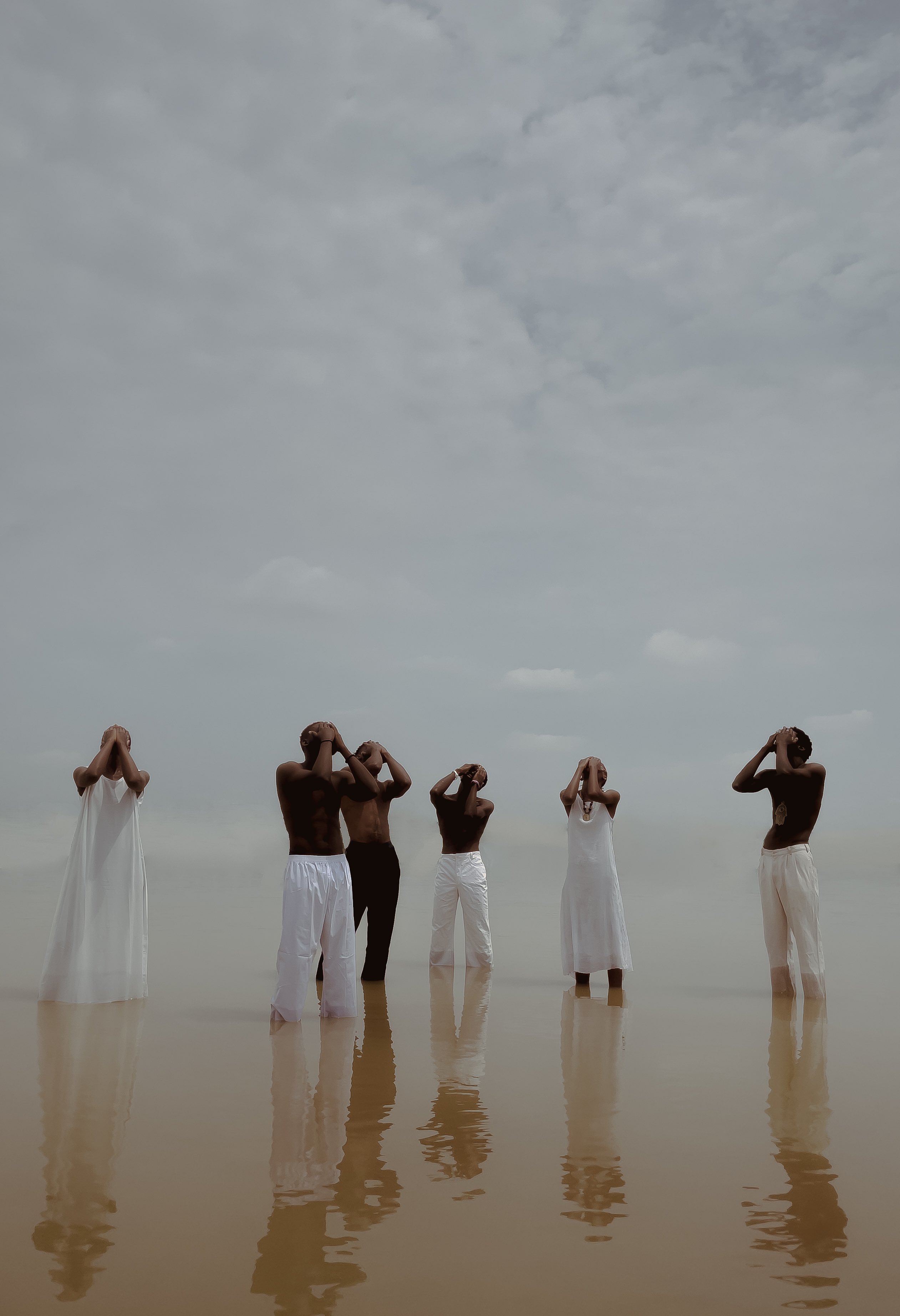 Vogue Italia featured your Egrets Collection. This body of work had the art world eating out of the palm of your hand. It went positively viral. What ideas are at the heart of this story?
The Egrets is a project that is very close to heart and I am so grateful the art world continues to receive in a beautiful way. The project was first inspired by birds (egrets). And as I built more ideas into the project, I started to understand what it really meant to me. The Egrets speak about freedom. This body of work is also inspired by certain internal struggles I had as an artist. I felt the need to break free from those restraints. The Egrets, as a body of work, attempts to document our continuous journey towards finding freedom within a chaotic reality.
That is amazing. And how did you recruit the models? What did you say to them to get them to work with you?
Recruiting models wasn't much of a challenge because I reached out to some people I had worked with in the past. Before going into a photo session, I usually explain to my models what I am going for. I tell them what mood I want, the story behind the work, and I also send them references so they have an idea what are going to do on shoot day.
It seemed that even the weather was taking directions from you. Was that the mood you wanted? Or did it all simply gel together that way?
It was definitely the mood I wanted when creating these images, and we also postponed some of the sessions when the weather wasn't on our side. We took about three days to create this entire collection.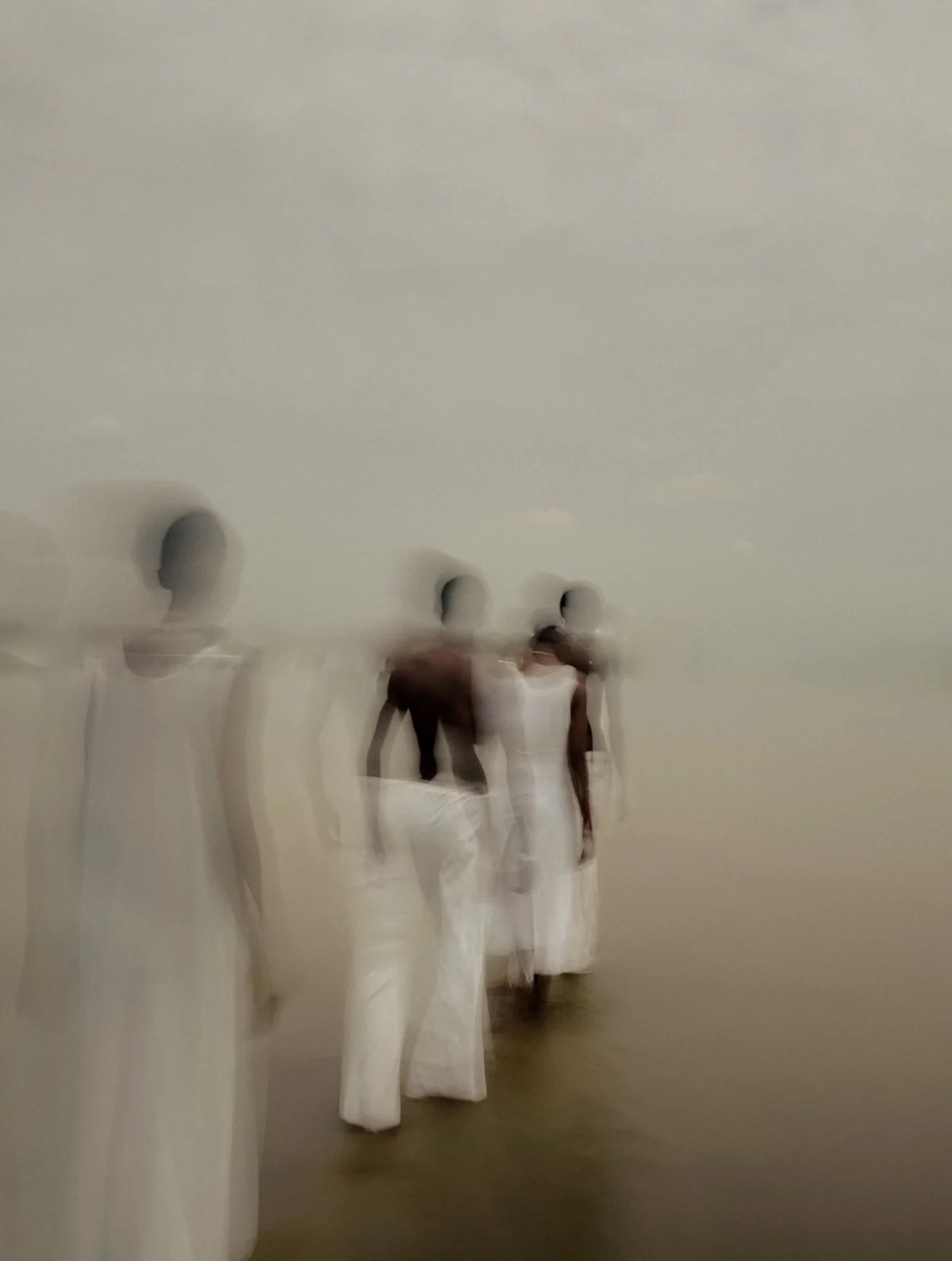 Tell us more about the gear you used to capture the story.
I am primarily a mobile phone photographer and I have been doing that since 2020. These images, just like the rest of my work, are created with an iPhone. But for this project, I created it with an iPhone 12 Pro.
It's 2023, and this is still your year. What stories will be inspiring your work in the months ahead?

For 2023, I am looking to celebrate black women and show them with much more softness than the world usually shows them. And I hope I am able to accomplish that objective with my next body of work.
There is a fine line between the artist's vision, pursuit of that vision, and good fortune. I think your work has brought those principles together beautifully. It was great chatting with you. Best of luck.
Thank you so much, this was awesome.
Notes: Thank you for reading this interview. Please read more about the Egrets Collection and view a full portfolio of the work on Blessing's Instagram profile.