Several years ago, I watched a video clip on my Facebook feed. It featured an augmented reality exhibition which inspired me to pay closer attention to the future of digital art. Later, I was spurred on by an artist whose journey into Web 3 (decentralised platforms which use blockchain technology) I watched unfold on Instagram. As I was researching blockchain technology, I decided to list digital versions of my physical works on the Open Sea platform. This was how I got started with creating digital and hybrid art.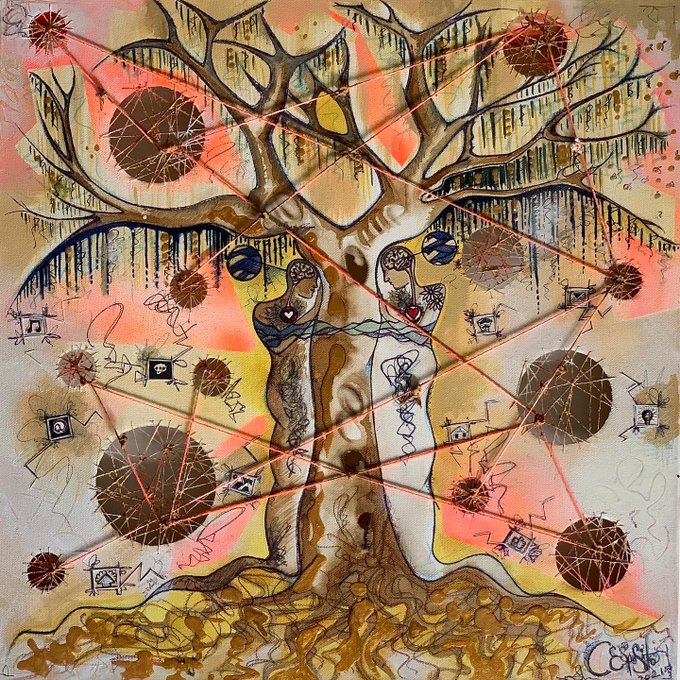 It was a natural progression for me because I am fascinated by anything innovative. I was mesmerised by the vast potential of virtual reality. This is because I realise that I could use this to overcome the barriers to owning my own physical gallery.
Then, I discovered Spatial, which is a great platform for creating free VR spaces. Using that platform, I was able to realise my dream of starting my own gallery. This was incredible because my gallery space can be accessed from anywhere in the world. It really is an invaluable tool because it can help artists to independently reach a much wider audience.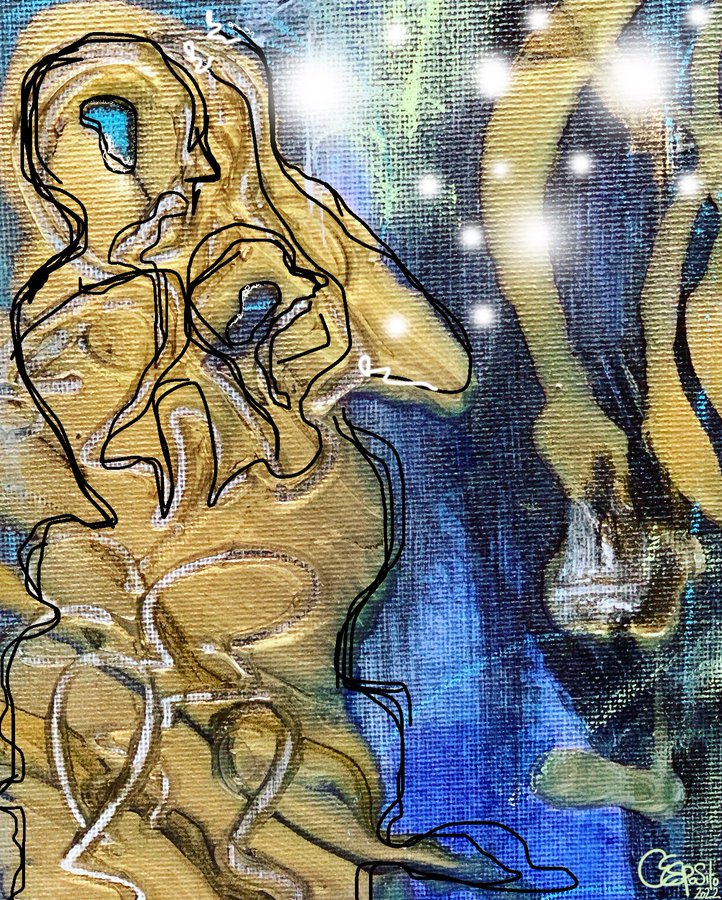 Artists can set up and curate galleries themselves and hyperlink to their online shops. They can create any number of events and bring in people to network with. Virtual galleries are also a great way to host collectors, and hold artist talks or educational workshops.
More recently, I decided to set up a gallery for my own Web 3 community. I wanted to do something to elevate others and I wanted to provide a completely free exhibition opportunity for artists. The Charlie ART Community Gallery went live over the last few weeks.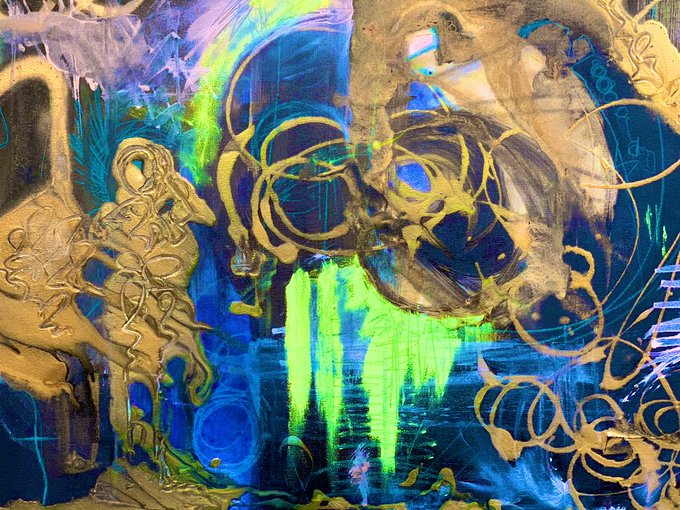 There are endless possibilities for VR exhibiting and experiences. I eventually want to develop and make my galleries more immersive, and I'm looking forward to expanding into other platforms. I urge all other artists to discover and learn more about art in the Metaverse.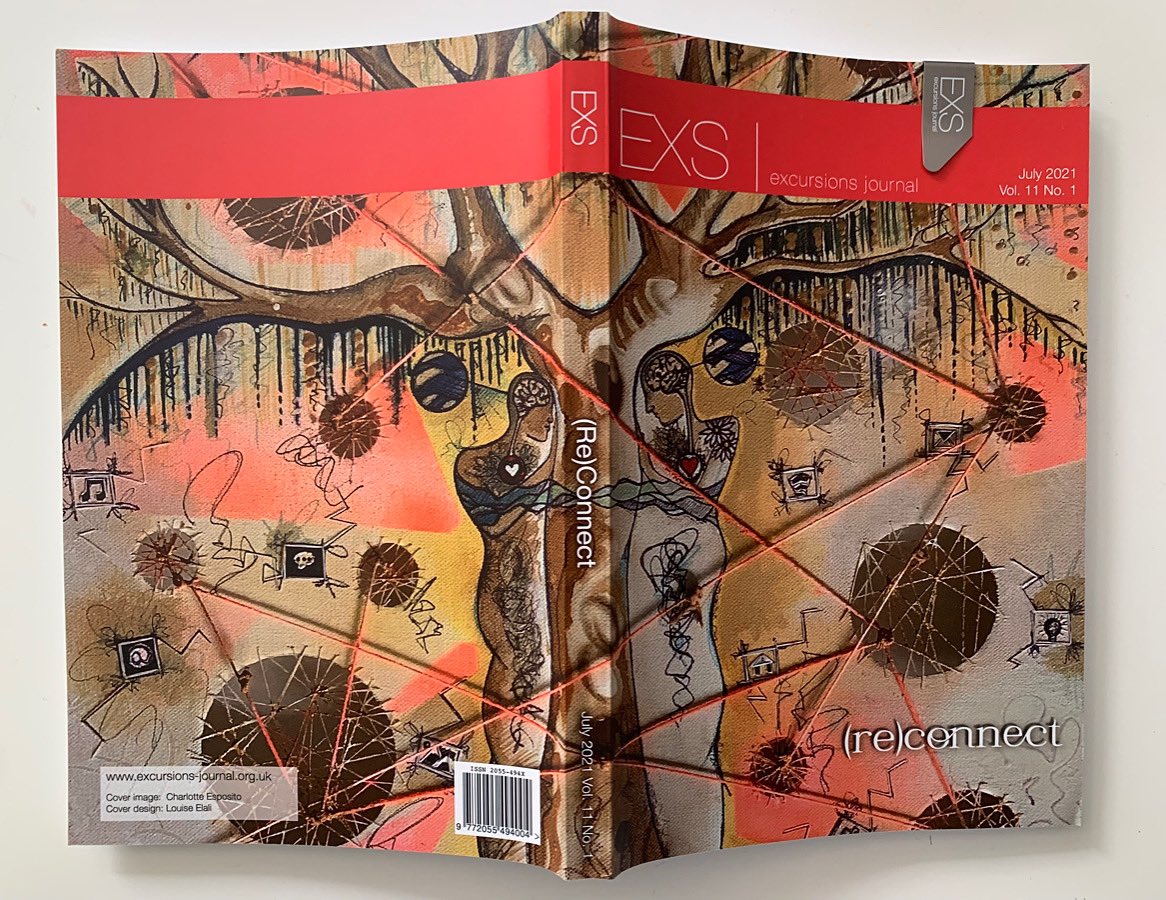 Outro
Artist Charlotte Esposito has been making both large and small scale artworks for over thirty years. Follow her on Twitter or Instagram. She also creates high end murals for interiors and makes bespoke apparel. She has exhibited widely and has sold works to both public and private collections. Her physical artwork is currently available via her website and at Saatchi Art. Her genesis collection of digital art is available as non-fungible tokens and can be collected on Open Sea.