Hendro Soetrisno's his art is easy on the eyes. He has spent 25 years chasing perfection. His second collection of crypto artwork, LIFE, is on Sloika. Before we start, you can follow him on Twitter or find him on Instagram. And now, let's get to know him.
What does it mean to be a visual storyteller?
My fine art nature images are real and also a part of my imagination, where the color of the water is sometimes pink instead of blue, where birds and other animals speak to me when I speak to them. My work is a result of more than 25 years of photography, thousands of captures, endless waiting for a single perfect moment followed by months of post production to bring my world of imagination to you.
And your signature style?
There are a lot of talented photographers in the world, and I was told that I needed to distinguish my work from theirs. So, I chose not to be known as a nature photographer. I wanted to see myself as a visual story teller who uses animal fine art to share my imagination.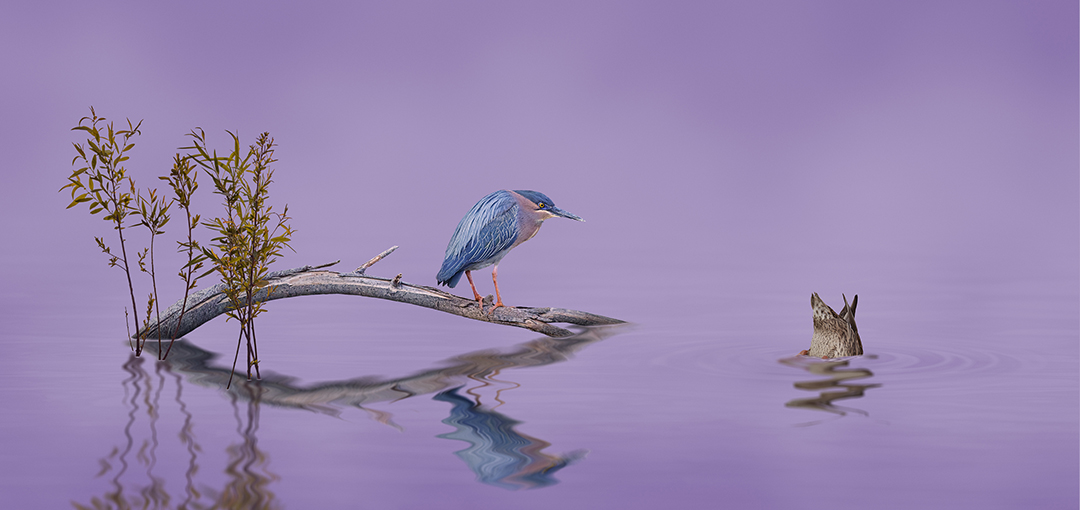 In other words, you paint images in your imagination and bring them to life in photos. And how long have you identified as a photographer?
I have been doing photography for 25+ years using a large and a medium format film before switching to digital. I was a landscape photographer at the beginning but then my interest expanded to include wedding and portrait before settling down in fine art nature.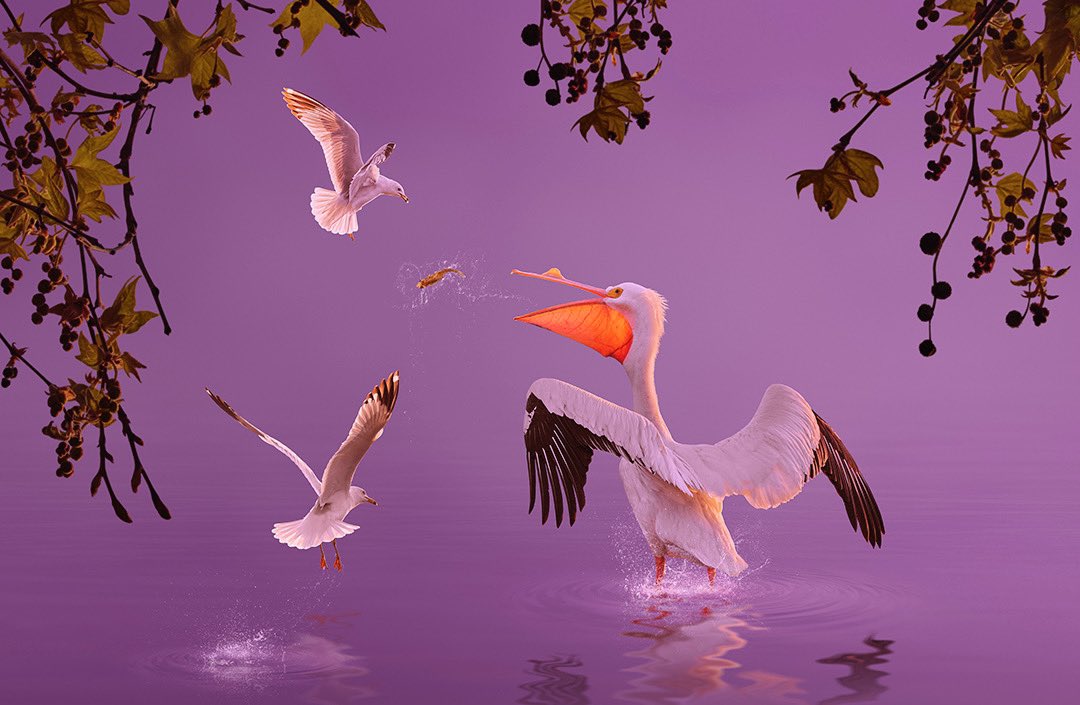 You enjoy photography competitions. Tell us more about those.
One of my proudest moments was being chosen to represent the United States in the prestigious World Photographic Cup. Olympics of professional photography. I brought home a gold medal in Nature category and also won the Best of Nations. But I remember where it all started. I entered my first professional competition in the Australia Institute of Professional Photography where I got my first awards. Then, I began entering major professional competitions like the New Zealand Institute of Professional Photography, Wedding and Portrait Photographers International, Professional Photographers of America, and Master Photographers International. In total, I've won 150 awards so far.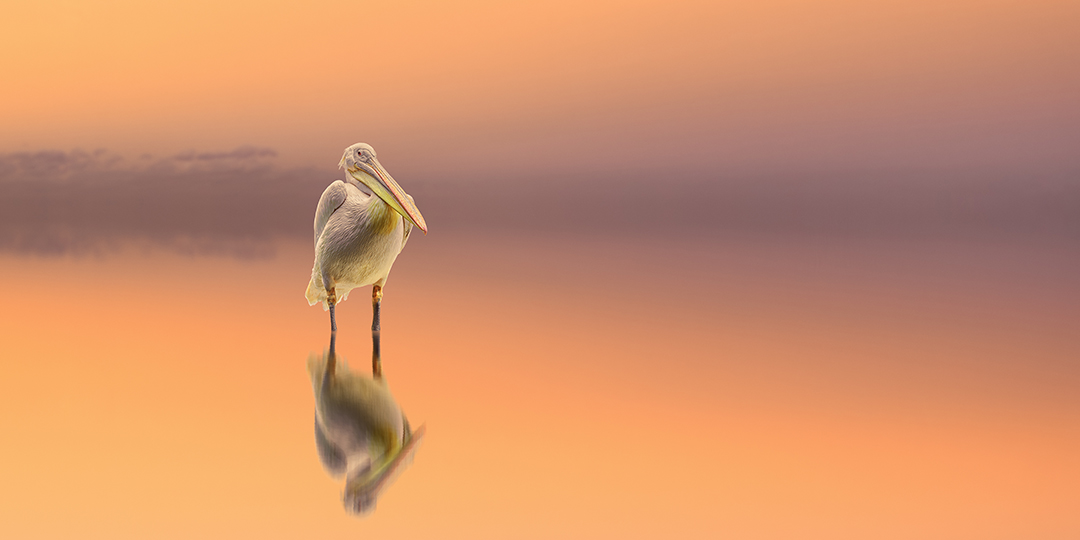 One hundred and fifty awards is quite an accomplishment. You must have many adoring apprentices.
Thank you, it is an honour to be considered a mentor, and yes, I have helped fellow photographers to develop their skills. The feeling I get when I see them doing very well has been satisfying.
Is there a signature style we can see with you and your students?
My current photography style is a combination of what I learned and experience as a landscape and wedding/portrait photographer. While landscape is quite dependent on natural light, wedding/portrait can be manipulated using man made. I "light" my animals using the same principles as how I would light a human either using natural or artificial light. The event that brought me to my current style was actually a casual conversation with one of the most reputable wedding photographers in the world. I attended his workshop and during a break he told me that I needed to be my own not just a copy of him. This is something I tell the photographers I mentor, too.
And how did you enter the world of cryptoart? How have you done so far?
I started minting NFTs in mid January 2022 after receiving an acceptance letter from the curated photography marketplace @sloikaxyz. I sold out Vivid, a collection of ten photographs, in four weeks. And now, I am presenting my second series on the same platform. This collection is about celebrating life. The collection is brought together from thousands of captures, and the endless wait for a perfect moment. This life is my unique vision.