This year starts the Age of Copper, says Melek Z Şençevik, artist, designer and curator based in Turkey. I wholeheartedly agree, as I'm mesmerised by copper's rustic aesthetic. Melek sells handmade accessories at Handstamped Art. I've been following her work on Etsy for over a year now. She's enthusiastically agreed to let me add her handcrafted mastery as a practical accent to Earth's fictional catalog.
Her design sense is mainly primitive and historical. Her designs are organic, handmade and one-of-a-kind. Melek graduated design school in Istanbul and started this business because, in her own words:
I'm from Earth, but I like to think I'm really from Venus. Ever since I've known myself, I started drawing and painting people around me. Art and music are my first loves. When I create a design, time stops and I'm together with my dear angels. Through colours, stones and other materials, I can see another world just beyond this one. I hear nature's harmonious song in my ear. Sometimes the song weaves its way into my designs. I simply let them appear. In the past, we had the Stone Age and the Iron Age. In 2015, I would like to start the Age of Copper. Organic and natural, I'm a dreamer.
Melek works with raw stones, gemstones, organic beads, crystals, pearls, raw copper, 925 and 999 silver and genuine leather. For the time being, until they're sold, a few of my favourites:
The Snow Queen ring in aquamarine and silver.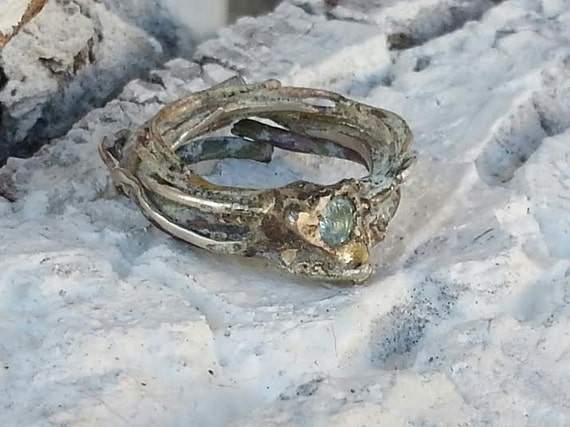 Seven copper bangles.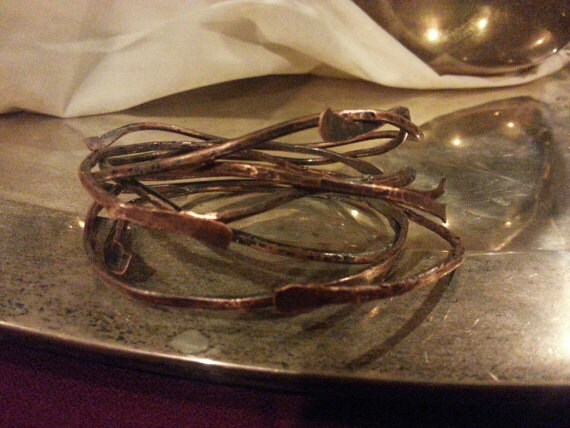 Organic earrings with baltic raw amber, kyanite, sea urchin,
black coral, african terrakotta, mali clay, shell, indian cow bone.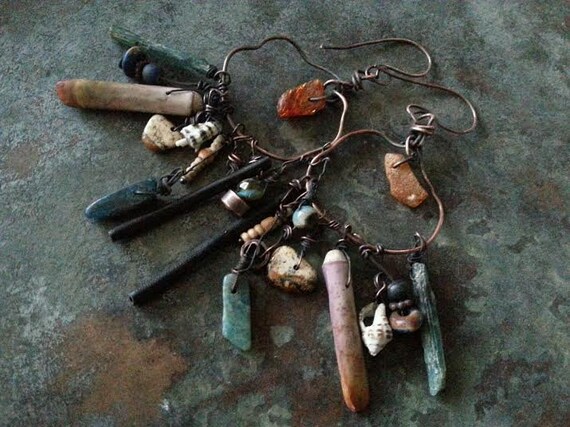 Moon Light earrings in citrine crystal, swarovski crystal elements and copper.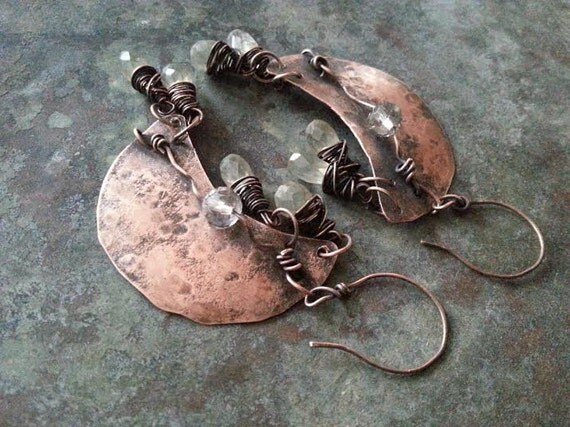 Gold chalcopyrite and pyrite copper cuff bracelet with raw stone.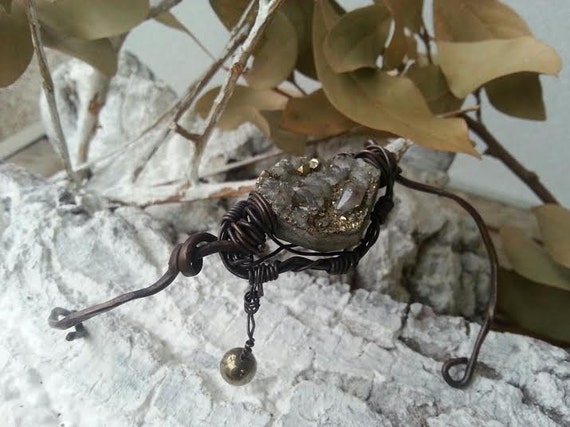 Talisman necklace in raw stones, copper and natural hemp.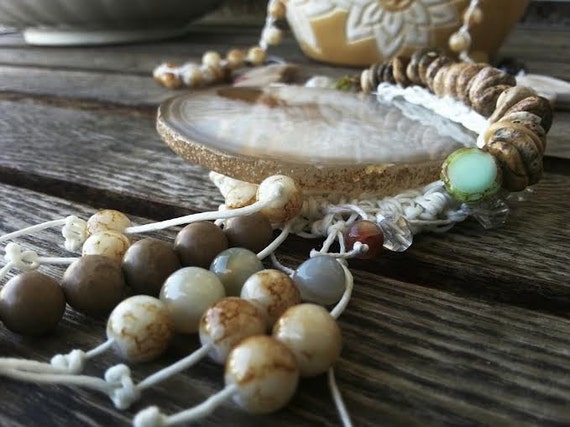 Medicine Bag in genuine fur and leather and decorated with
neolithic stones, oley limpet shells, virgineus fossil shell,
trade beads, turquoise and copper.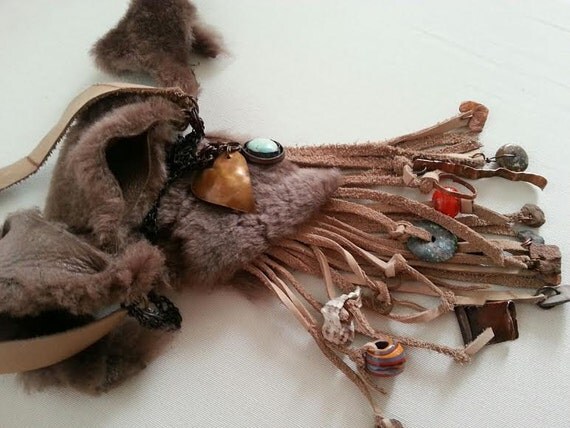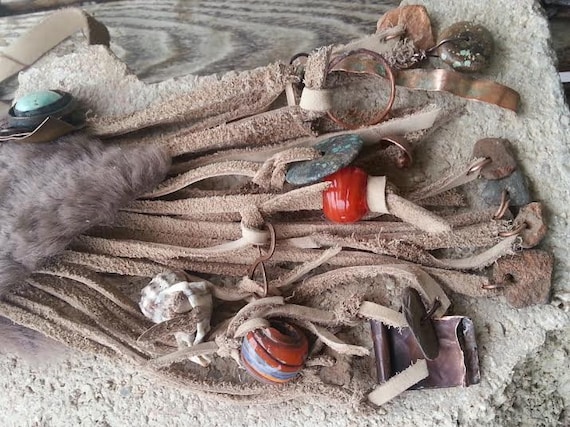 Thank you, Melek, and thank you for viewing. Please pay Melek's Etsy shop a visit and buy everything. You may also follow her on Twitter: @venusplanet2010.